We Use Advanced 3D Software
AFFORDABLE • ACCURATE • INCLUDES SAMPLES
Advanced 3D Design
Visualizing your designs using state of the art 3D software to see exactly how your clothing will fit your target customer's body.
Digitized Patterns
Ensuring precisely measured seams, properly graded across all sizes so each of your collections always fits properly.
Detailed Tech Packs
Creating the blue prints and technical specifications that determine exactly how your clothing needs to be made.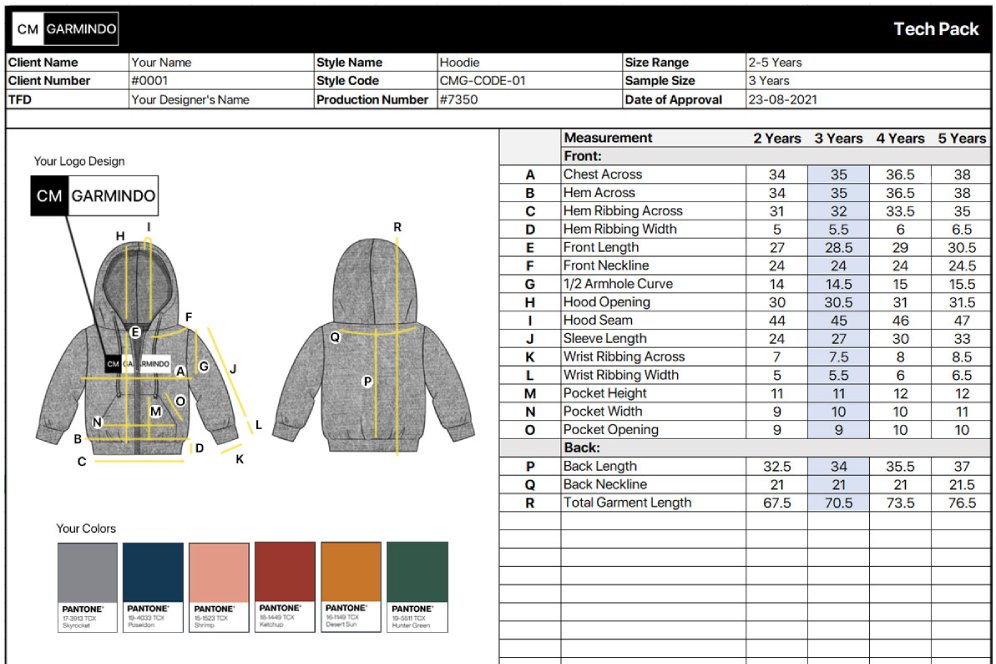 Clothing Samples Included
Included as part of our Technical Fashion Design service, we also make high quality samples for you so you can truly feel, fit, and test your own designs in action.
We Welcome Start-ups & Global Brands
Our current MOQ is:
20 pieces per style per variation
5 pieces per size
60 pieces total across your collection
Our Monthly Capacity is:
800,000 pieces
C.M. Garmindo's Custom Design & Samples Process

CLOTHING DESIGN HAS
NEVER BEEN EASIER
INCREASE
QUALITY
With our efficient Quality Control team, we monitor the entire manufacturing process from design until you're happy.